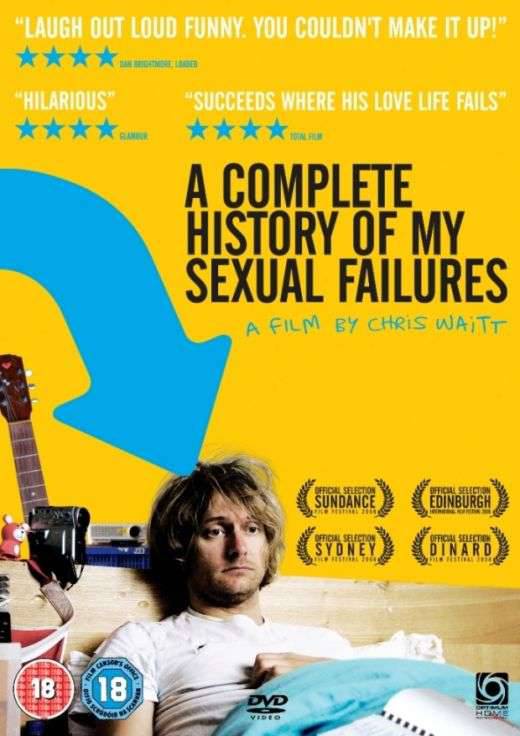 The movie is simply the best of those released in 2009. Well, frankly speaking, Chris Waitt's indie ex-girlfriend interview film was released in 2008, but in my country it was shown only in course of the recent British Movies' Week. The film is just as indie as it gets: cocks, asking strangers to have sex, real interviews and a bunch of really funny lively moments.
Chris himself is the most hilarious person I've ever seen on screen. Like my friend said, he doesn't have to say anything: you can tell that he's a total loser from the first look at him. Anyway, the plot develops while he (and his camera crew) tries to interview his ex-girlfriends each and every of whom has dumped him. One of them even said that she stopped dating white men after dumping Chris. Loads of laughter and totally real sad moments like discovering that he's still in love with on of his exes are included.
The bottom line is you should watch this film no matter what you think of indie movies, sexual comedies or dicks in the focus of the camera. A Complete History Of My Sexual Failures is a perfect movie to watch if your mood hasn't been so good lately (which is totally common in this crappy weather), however, if your mental state is okay, it is still highly advised.
And a little spoiler right here. That girl with the Russian accent is cute.